Everytime there is a contest in another Halloween community then my own I try to participate if I can, cause I can't try my own contests lol : p
Me and my bf's 2 first pumpkins carved for Halloween 2005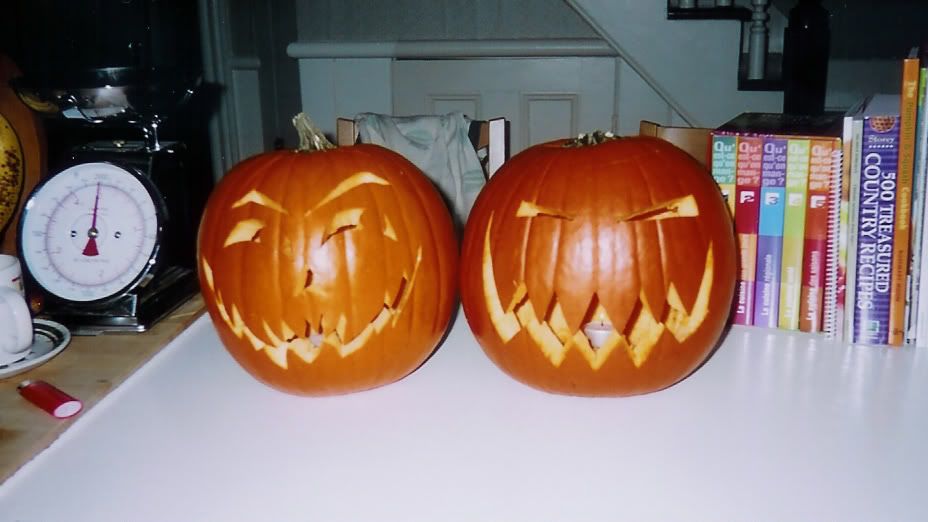 This are all the pumpkins me and my bf carved for last Halloween. We're gonna try to beat our records next Halloween! :)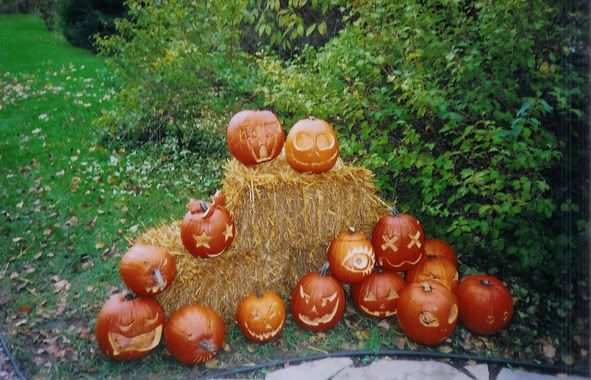 My pumpkin man I did with the outside lamp-post and my tombstones...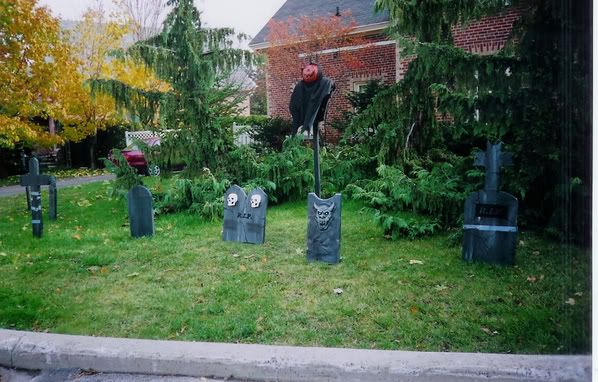 the ghost I've made; there is a black light on the tree that made it glow blue at night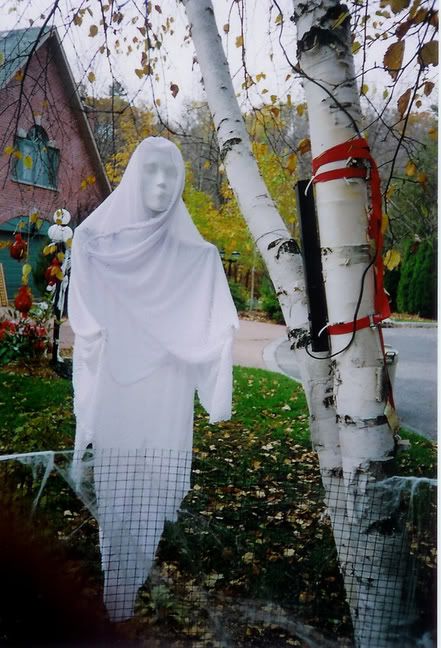 That's a night picture of it; it's not really good unfortunately... She glowed blue!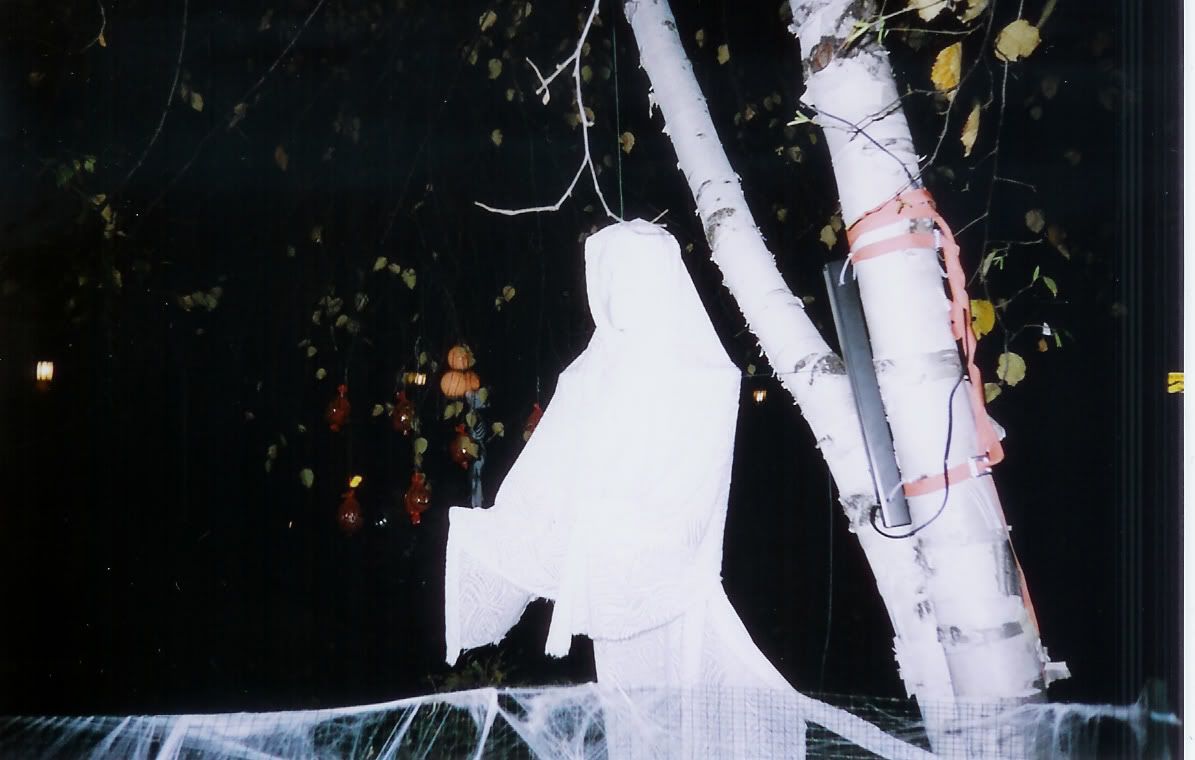 And finally that's the witch I made; people loved her!!(You can see my Jack Skellington on this picture:) )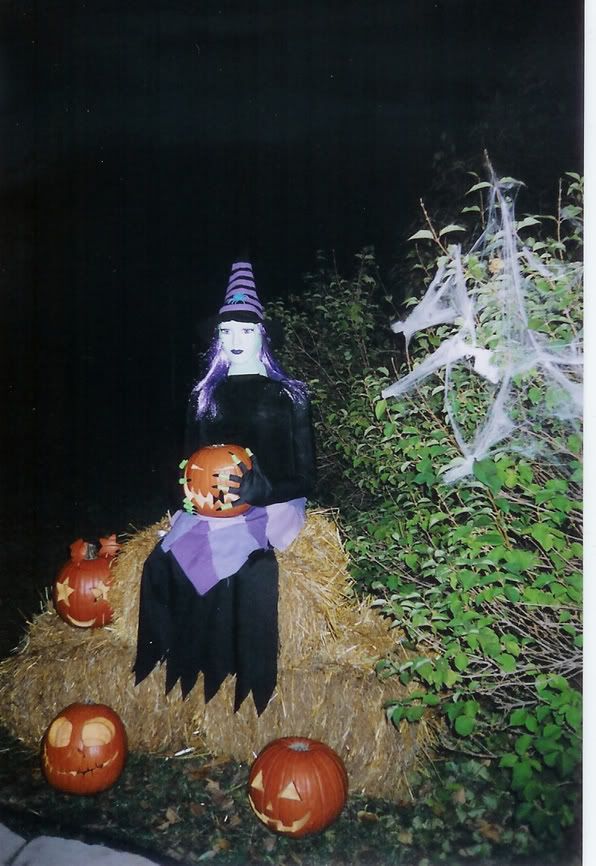 The path to my house...