My Pumpkins 2005:
Every year I carve about 30 pumpkins. I keep just one. I secretly deliver the pumpkins to houses with kids. I ring the doorbell and there is a bunch of glowing jack-o-lanterns shining up a them.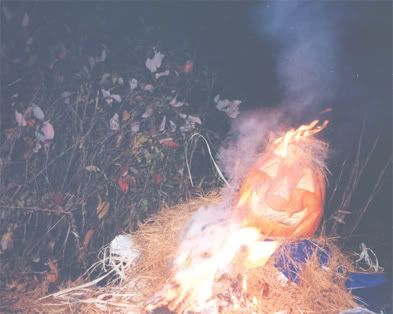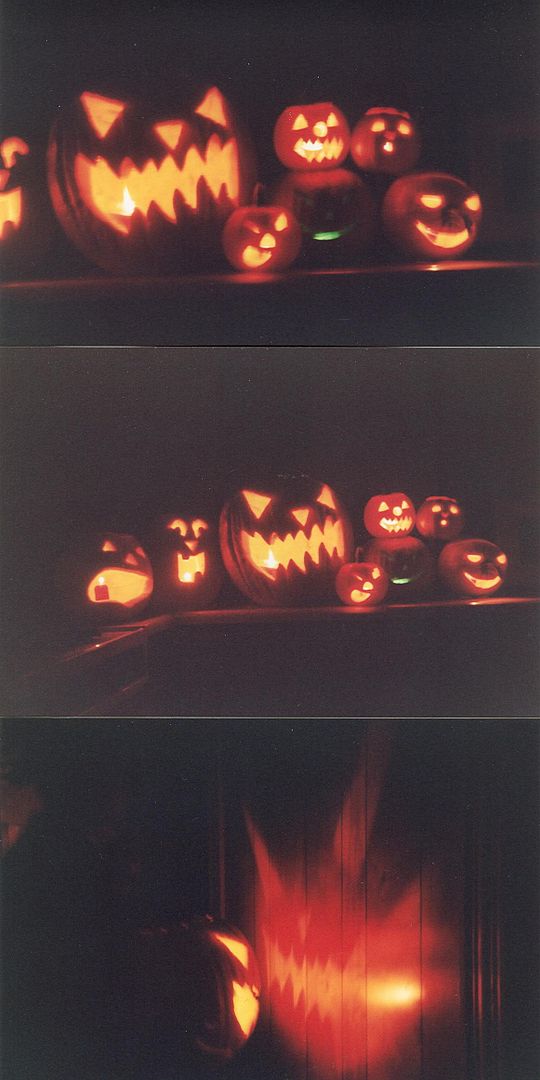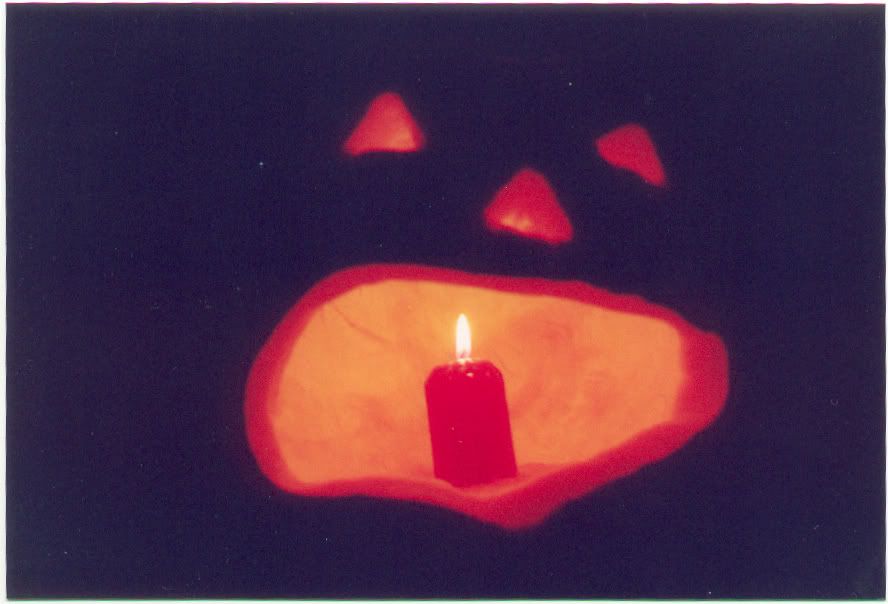 My Zombie House 2005:
I covered everything in dust clothes, clear plastic and splattered blood on everything. I made a de-contamination tent and had a person dressed in a orange suit and face mask greet each guest. I had a zombie that popped out of a bio-hazard drum and fog came pouring out of it. I also broke open tons of glow sticks and splashed it around the house leaving glowing puddles of a zombie causing virus. For food I served ribs and sausage's arranged to look like a human was placed on the table.