Oooh how I wish they would ship to Canada!!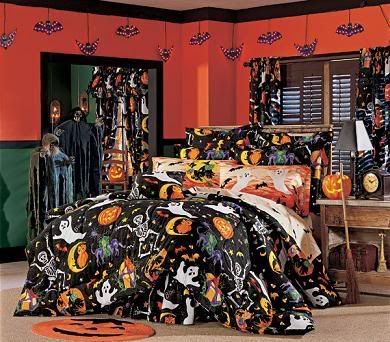 (
Collapse
)
http://www.domestications.com/ProductS.asp?dept%5Fid=25500&product=X16068x

1.) What was your first Halloween costume you can remember?: From what I can remember, I was a with all the works, lol.


2.)What is your favorite aspect of Halloween (the costumes, decorations, parties...): It would probably have to be all the decorations. I haven't really put up decorations at my house, but this year is going to be different.


3.) If you could plan one special Halloween party for all of your friends, how would you do it?: I'd probably have everyone dress up, and we'd have a band....and the works, haha. I'm not a good party planner though, haha.


4.) What's your favorite trick? Or your favorite treat?: I know it's kinda bad, but TPing someones house. Probably like a friends house though.


5.) What is your fondest Halloween memory?: Last year, lol. My sister and I dressed up for the first time in years and went trick-or-treating, lol. We are teenagers though. Everyone was like whaa? Lol.


6.) What reminds you the most of Halloween?: Pumpkins and Black Cats


7.) Post a picture, send a recipe, a poem, anything you'd like. This is my last minute costume for last Halloween. I was a gurl version of raidan from mortal combat, lol. The costume really sucked, but I still had fun that night, lol.

Any comparison?

Thanks for reading! This is such a cool community! I love it already, haha.